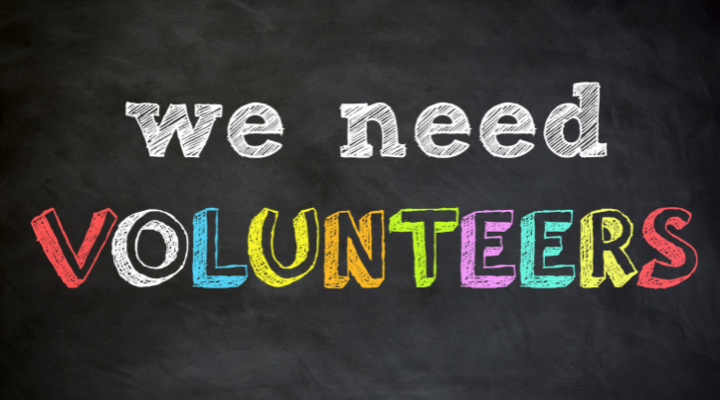 Parent Volunteering & Opportunities
Parent Volunteering
All volunteers are required to complete VIRTUS screening and training.
Sacred Heart School of Glyndon takes pride in being a school community that welcomes the gifts and talents of so many individuals. So much of our success is due to the hard work of our parent and grandparent volunteers. An investment of your time and talent is critical to the success of our school!
We invite you to volunteer for various events and activities that serve the students and build community among one another. Sign-up today to volunteer!

---
VIRTUS
With our longstanding commitment in mind, all parishes and Archdiocesan Catholic Schools use VIRTUS, a compliance management system that allows all parishes and schools to facilitate compliance with Archdiocesan child protection requirements for all volunteers who work with minors, employees, and clergy.
All those who wish to work or volunteer in our school must be appropriately screened and trained and provide three written references to the school.
Please visit our VIRTUS page for more information.
---
Volunteer Opportunities
If you are interested in one of the opportunities below, please contact the Family Engagement committee at shgschoolvolunteers@gmail.com for more information or to get started!
Book Fair - Volunteers needed to assist Sacred Heart school librarian, Mrs. Karen Crumb in organizing and running the annual SHG Scholastic Book Fair, which is the biggest fundraiser for the school library. The Book Fair takes place during Catholic Schools Week (the last week in January). Volunteer opportunities include planning and creating decorations, contests, and raffle baskets; promoting the Book Fair; setting up and cleaning up; and assisting during selling hours. For more information about the Sacred Heart Library or the Book Fair, please visit our Library page.
Community Engagement – Volunteers needed to represent Sacred Heart School in local parades (Reisterstown, St. Patrick's, and Glyndon Fourth of July), community festivals, and other events.
Cultural Arts – Volunteers needed to research, book, and coordinate one-to-two assemblies per year for the students. Responsibilities include researching options, getting price quotes, obtaining approval from the Sacred Heart administration, and secure contracts, and filling out grant paperwork, if necessary.

Family Engagement – Volunteers needs to promote the vast array of volunteer opportunities at Sacred Heart School to ensure that all parents, grandparents, and caregivers feel welcomed and encouraged to volunteer. Family Engagement opportunities include answering inquiries (received verbally or via email) about volunteering at Sacred Heart, being present at Volunteer Fairs to answer questions, coordinating with committee chairs to send emails requesting volunteers for events, providing committee chairs with VIRTUS approval status of volunteers, and writing and updating promotional material as volunteer needs change or arise.
Field Day – Volunteers are needed to assist Sacred Heart School's Physical Education teacher, Mr. Don Kuz to plan, coordinate, and execute Field Day activities for grades K-8.
FOCUS (Parents in Prayer) – Parents, grandparents, and caregivers meet weekly on Friday mornings after drop-off to pray the rosary with specific intentions for students, teachers, administrators, families, and the parish.
Helping Hands – Volunteers work with families in times of need to offer support with meals, rides, and other help as needed.
Homeroom Parent – Volunteers coordinate with the homeroom teacher to plan classroom celebrations throughout the year, and keep other parents informed about school and classroom events.
Hospitality – Volunteers coordinate all refreshments for school events and provide a welcoming presence to visitors. Events are the Fall Parent Visit day, two Parent Visit days during Catholic Schools Week, and the Kindergarten Celebration in June.
Library – Volunteers assist the Sacred Heart School librarian, Mrs. Karen Crumb both during and outside of classes to keep the library organized and running smoothly. Volunteer opportunities include re-shelving books, covering or repairing books, sorting book donations, creating or maintaining the library décor (general or seasonal), and assisting the librarian during class times. For more information about our school library, please visit our Library page.
Lunchroom – Volunteers assist students with opening their lunch, cleaning up spills and trash, and collecting trays from school lunches. This is a great way to see your child(ren) during the school day in a social environment, and is one of our biggest needs for volunteers.

Mentor Program – *New This Year* Volunteers are needed as a resource for new Sacred Heart families. Families who have attended Sacred Heart for two-years or more are needed to answer questions, explain traditions, help new students and their families become acclimated to our school and community. This is a new committee and specific details are still under development.

Outreach – Volunteers needed to help provide opportunities for our school to put our faith into action by helping others in need. Opportunities include the Toy Drive, Coat Drive, and Adopt-a-Family at Christmas. May include driving.

Rebate Program – Volunteers coordinate and publicize the various rebate opportunities available to parents. Participation in these programs helps raise money for the school and allows our faculty and administration to use those funds to invest in student resources (tablets, computers, books, playground equipment, etc). Rebate programs for the current school year include Box Tops for Education, AmazonSmile, and Office Depot's Give Back to Schools program.
Santa's Workshop – Volunteers help to plan and operate a shopping experience which provides students with reasonably priced items to purchase as Christmas gifts for their families. The workshop is usually held the first week in December. Opportunities include making ornaments, updating signage, setting up and cleaning up, assisting students as they shop, and wrapping gifts.
SCRIP – Volunteers assist with filling orders for physical gift cards, which are offered through the SCRIP program to help the buyer earn credits toward tuition.
Traffic – Volunteers assist the Sacred Heart administration, faculty, and staff with traffic management during school drop off (30 minutes) or pick up (20 minutes) to ensure the safety of our children.
Uniform Exchange – Volunteers help organize and operate the uniform exchange, scheduled in the fall and spring. Our helpers assist with collecting and sorting gently-used uniforms prior to sales dates, and with operating the exchange.
If you are interested in volunteering, or have any questions, please contact the Family Engagement committee at shgschoolvolunteers@gmail.com.
Thank you for your service to the Sacred Heart Church and School communities and especially for your commitment to the children and youth.