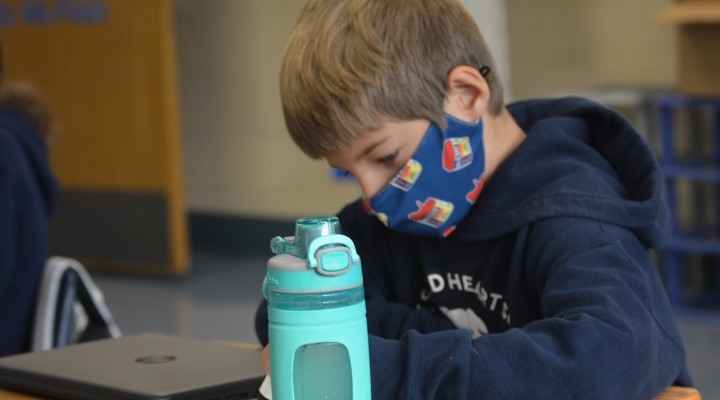 Admissions
Thank you for your interest in Sacred Heart School of Glyndon! During this uncertain time, our school community has rallied to continue the Sacred Heart's mission to develop the unique, God-given gifts of each student in a safe, nurturing, and diverse environment through innovative academics, service to others, and spiritual preparation for fulfilling life that follows in the footsteps of Jesus Christ.
Our mission is encapsulated in our school motto: Loving, Learning, Serving.
Together, our mission statement and school motto reflect our purpose, our
reason for coming to school each day and taking on this most important work.
We invite you to contact our Admissions Department via email at info@shgschool.org with any questions or concerns. Our Admissions process still looks a little different due to pandemic protocols, we invite you to learn more about Sacred Heart School of Glyndon through our upcoming admissions opportunities.
Click to inquire with Sacred Heart School of Glyndon and let us know what grade you are interested in for the upcoming school year. We can't wait to hear from you!
If you are interested in applying to Sacred Heart School of Glyndon, please visit our how to apply page.

If you have any questions, or would like to join us for a Welcome Wednesday, please contact our Admissions Director, Stacey Aisquith at saisquith@shgschool.org or call 410-833-0857 ext. 114.

We appreciate your interest in Sacred Heart School and look forward to seeing you soon!