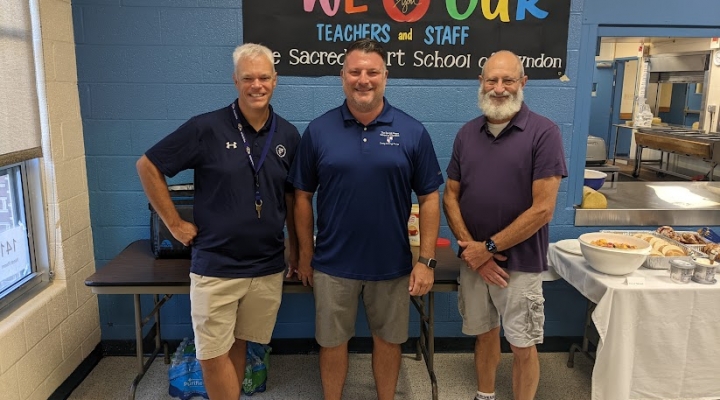 Home & School Association
Home & School Association
The Home and School Association (HSA) is a parent-run organization established to promote a clear understanding of the mutual educational responsibilities of parents and teachers, and to transmit information between home and school. The Home and School Association promotes and sponsors fundraising activities in order to help provide and improve the quality of our educational programs and school life.
Click here to view the Sacred Heart Home and School Association By-Laws.

---
All school parents and guardians are welcome to attend Sacred Heart Home School Association meetings. If you would like to be listed on the agenda for a meeting, please contact the HSA President, Mike Baummer, via email at least one week in advance of the meeting date.
Home and School Association meetings for the 2022-2023 school year will be held on the following dates listed below. Please click on each date to view minutes submitted by the Recording Secretary, Susan Heidebrecht

Wednesday, January 11, 2023
All meetings are held at 7pm in the Media Center. Parents meet to address business hear speakers, discuss programs, and/or student presentations may also be incorporated. We encourage all of those interested in the HSA to come to the meetings that are listed above. Input from our school community is always needed and appreciated.
Please be sure to join the Home School Association this year!

2022-2023 Executive Board
| | |
| --- | --- |
| President | Michael Baummer |
| Vice President | George Becker |
| Vice President | Kellie Leohr |
| Treasurer | Alan Eanet |
| Recording Secretary | Susan Heidebrecht |
| Corresponding Secretary | Leslie Grey |
To contact any member of the Sacred Heart HSA, please email sacredheartglyndonhsa@gmail.com.
---
To learn more about volunteer opportunities, please contact shgschoolvolunteers@gmail.com.