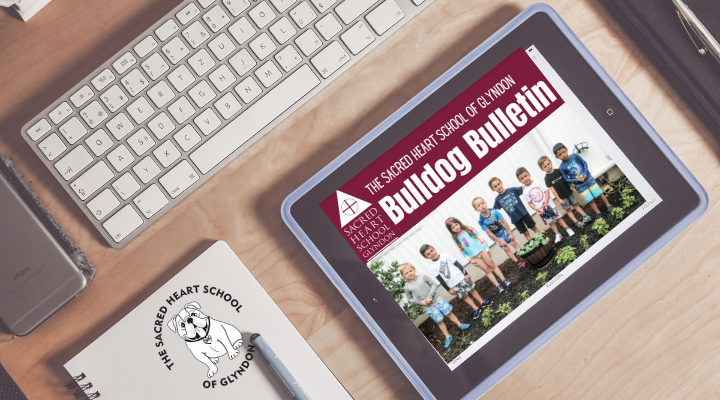 The Bulldog Bulletin Brings You Weekly School Updates Every Sunday!
Be sure to check out the Bulldog Bulletin every week for the latest news and updates from Sacred Heart School.
If you can't access your email, we have you covered! The Bulldog Bulletin is archived on the school website. Head to the Parent Resource Page, under the Forms, Documents and Bulldog Bulletins heading.