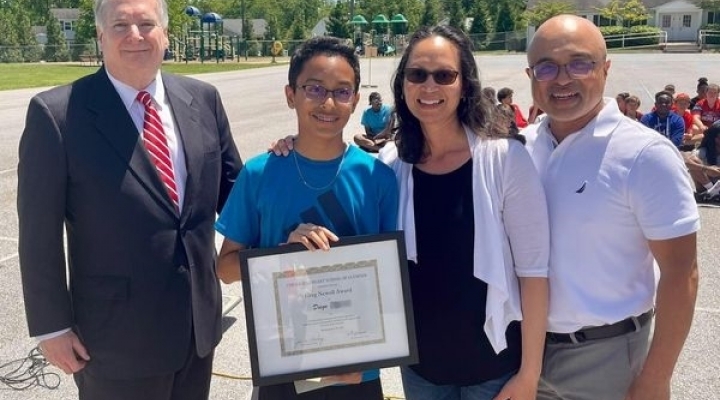 Newell Award Winner Announced
Congratulations to 7th grader, Diego Z., the recipient of the Greg Newell Award.

Each year, the Newell family honors a 7th grade boy who exemplifies athleticism and good sportsmanship in memory of their brother, Greg, who was a graduate of SHG and called his 7th grade year his best field day ever! This is the 39th year the award has been presented. A special thanks to Mr. Dan Newell for his time and encouraging words.