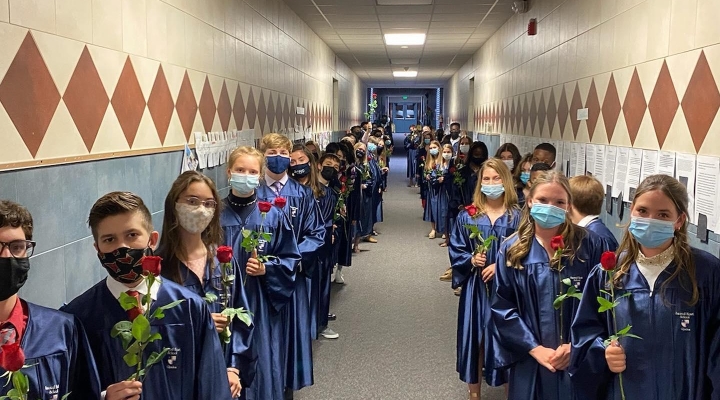 Celebrating the Class of 2021
On Tuesday evening, June 1, eighth-grade students and their families gathered with our faculty and staff in Sacred Heart's Main Church to celebrate the Eighth Grade Graduation Ceremony and Mass. Many of these students have attended Sacred Heart School of Glyndon since PreK-3 - 10 years or more!
This talented group of students will be attending 21 different area high schools and have received well over $800,000 in scholarships and financial aid. Students will be attending Calvert Hall College High School, The Catholic High School of Baltimore, Loyola Blakefield High School, Maryvale, Mercy High School, Mount de Sales, Mount Saint Joseph, Notre Dame Preparatory School, Carver Vocational-Technical High School, Western School of Technology and more!