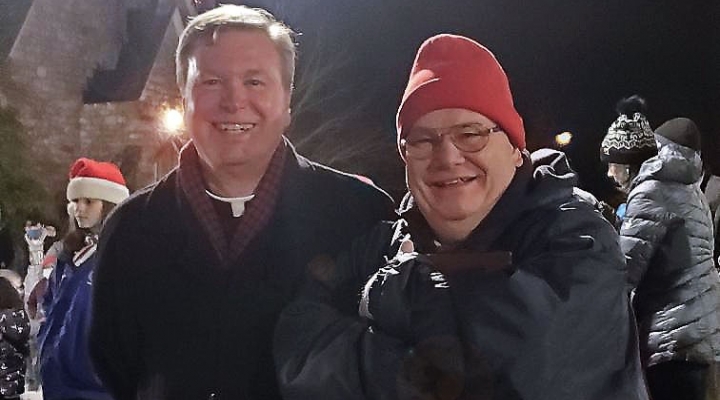 Celebrate Christmas With Sacred Heart!
Sacred Heart School of Glyndon proudly presents our 8th Annual Christmas Concert & Winter Festival on Friday, December 2, 2022.
The Winter Festival begins at 5:30pm with food and beverages on sale in the school cafeteria.
At 6pm, delight in a special selection of holiday songs performed by the Sacred Heart School Band in the school cafeteria.
At 6:45pm, we will celebrate the lighting of the Sacred Heart School Christmas Tree by our school principal, Mr. John Keeley.
At 7:30pm, you are invited to gather with us in the Main Church for our Annual Christmas Concert. This year, we welcome special guests the Borisevich Duo on violin and piano. The Sacred Heart Liturgical Dancers and School Choir (with special guest Music Teacher, Crystal Arnold) will also be featured!
All are welcome to enjoy our outdoor performances at no charge.
Tickets are required for the Annual Christmas Concert. Tickets are $10 each and families of 4 or more are $40. Tickets may be purchased for in-person attendance or to livestream the event from your home.